This review was submitted by Laura – thank you!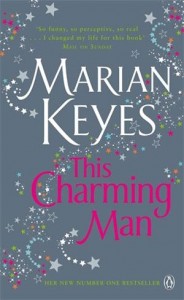 "This book may, so far, be my best Marian Keyes book yet and I have read a lot of her books.
The story is told in the voices of the 4 main characters. Grace – a headstrong journalist who knows what she wants. Marnie – Grace's flaky, insecure twin sister. Lola – a purple haired stylist who is trying to deal with the news her boyfriend is marrying someone else. Alicia – the elusive women who is marrying Lola's boyfriend.
These four women are unknowingly tied together by one man – a man who has literally left marks on all their lives that will stay with them all for a lifetime.
This book touched me deeply and I was unable to get out of bed for an entire day (true story) because I had to know what happened. I identified with each of these four women. Graces determination, Marnie's insecurity and Alicia's utter dedication to a man she believed she loved. But it was Lola who I felt was, in so many ways, telling my story. Without going into too much detail about what happened to her – I felt her pain at reliving a past she had believed was good. I felt her shame at realising she had let herself down. I felt her triumph when she realised she had moved on. I felt these as if they were my own – because I have felt her exact same shame and triumph.
This is a story about physical abuse. Keyes deals with it subtly yet the message is so very powerful and with every strike you almost want to cower from the pain. It is a story about addictions and how they destroy not only the lives of the one addicted but all those around them. It is a story about love and how when it is real it will conquer all. It is a story about family and the ties that bind siblings. It is a story about friendship and deep unmoving loyalty of true friends.
It was for a hard read. It brought to the service issues I thought I had long past dealt with. It was a good read because I realised I had dealt with the issues but would never truly forget.
There are some things impossible to forget.
---
3 Responses to "Book Review – This Charming Man by Marian Keyes"