Before I announce the Winner of the Literary Blog Hop, I would like to say thank you to all of you who visited, commented, followed and liked. It has been awesome to read your comments, your book recommendations, which will be duly noted into a list and to discover new book blogs around the blogosphere.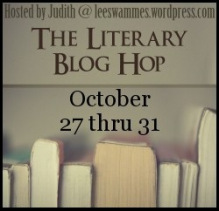 So without further ado… The Winner of this Literary Blog Hop is Judith!   None other than our very own Hostess of The Blog Hop itself! It does somehow seem rather apt that you should win.
Judith, a copy of Karma Suture will be winging it's way to you soon.
Congratulations and thanks for hopping! Here's to the next time…
---
One Response to "And the winner is…."