The Blog Hop Giveaway is now closed. Winner will be announced on Friday!
Apologies for late post, I have been slack, and completely forgot the date, but without further ado…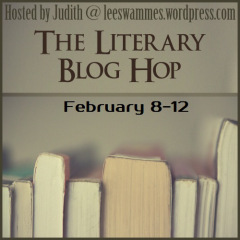 I am part of the literary blog hop which was started by Leeswammes and I have had the pleasure of winning a book or two through this hop. There are many other blogs taking part, and you can win all sorts of bookish things! The Hop runs from the 8th – 12th Feb 2014.
So, here is my give away:
You can win a copy of either of these three books:
1) Mr Penumbra's 24 hour Bookstore – Robin Sloan
OR
2 ) The Language of Flowers – Vanessa Diffenbough
OR
3) The Adventures of Sherlock Holmes – Dover Thrift Edition
All I thoroughly enjoyed reading and would highly recommend!
Any one can enter as long as The Book Depository sends to your country.
What do you need to do?
* Comment on this post with which book you would like to win, and one book which blew your mind reading, or at least fluttered your skirt.
* Tweet about this giveaway mentioning @thebookclubblog +1
* Like our Facebook page here +1
* please leave an email address that I can contact you on if you win
* When you comment, please state wether you have liked and tweeted.
* Winners will be announced on Valentines Day
HAPPY BLOG HOPPING!
Linky List:
Literary Give away blog hop time!

,
---
71 Responses to "Literary Give away blog hop time!"