Wow! You have to read this book.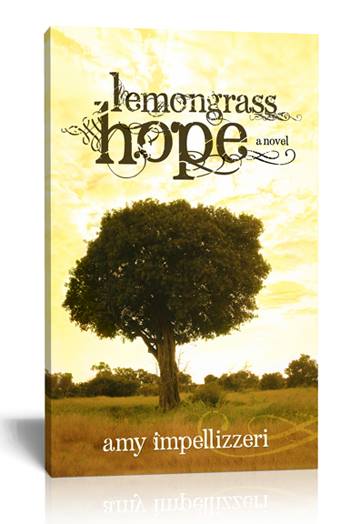 I was approached by the author – Amy Impellizzeri – to see if I would be keen to read her book, and I am so very glad I said yes.
Lemongrass Hope is a book about life, about the decisions we think are wrong, about how we can live in the past for ages without even realising it and how one should really take life by the horns and live it. I found that this book resonated with me as I used to wonder quite often wether the choice I had made was the right one, and if there might be something 'better' out there, a while ago, I came to the realisation that it is how we face our life, and our decisions that make it. Our attitude to our choices and the decisions and how we approach life. Are we positive? Or do we constantly think that the grass is greener on the other side? I think that if we live in that constant state of wanting something which we don't have we loose the joy and fundamental truth of living in the now. And I do believe that Amy has managed to pass this sentiment along beautifully.
So, while I am waxing lyrical about a book you haven't read yet, or possibly even heard about, let me get back to basics and tell you what it is about.
Kate is struggling with family life and love under stress in the here-and-now when her fate is changed with a rather unique idea and she has the chance to change her destiny with the meeting of her soul mate in a different time and place. Her decision will change everything but gives her a chance to 'go back to her wrong turn'. What does she do? Well, that my dear people, is the story so I won't tell you here but suffice to say that the idea behind it is unique and really does make you think about your own 'wrong turns' and if you would, in fact do it differently.
This is a magical book where realism hits time travel hits love story and I do believe will resonate with a large portion of woman, moms and even those of us struggling to combine what we have with what we thought we would have.
Read it, it is lovely and unique. Amy's writing pulls you in and just when you least expect it, hands you a twisty turn which suddenly has you engrossed instead of just enjoying and wondering where the story is going, at just the right part!
The book is due out in October 2014, and when its here, I would highly recommend it. Put it on the list for your book club.
If you would like to know more about Amy, you can check out her website here
---
One Response to "Lemongrass Hope – a review"