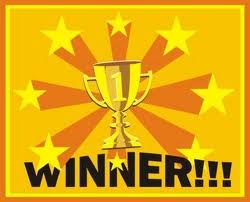 Cat@juggling act of life! Congratulations!
You are now the proud owner of a copy of Room by Emma Donaghue.
The best thing about not using random.org is that I get to write everyone's name on a small piece of paper and pop it in a hat and pick a winner:-)
Cat, please comment at the bottom with your email address so I can get the book up to asap. And the only thing you need to do, is write a review for us once you have read the book. We would love to hear what you thought of it!
---
3 Responses to "And the winner of January's give away is…"