Aka My Christmas Wish List.
Books are expensive these days. And I know there are many costs to publishing and marketing and all those wonderful things. One day I will have my own book written and published and marketed, and then I will ask all of you lovely readers to buy it. So, I am all for spending money on them but I  budget one a month at the moment ( at the full cost price of R300). If I manage to find books under that price (like the Bargain Books Trade Paperback sale at R80 each) then I can purchase more.
The books I am interested in reading at the moment – most of them fiction, one memoir, are now on my wish list so I don't lose track of them as yet more and more books make themselves known to me. And remember my previous post, about all the non fiction books I need time to read? Well, I don't know when all this reading is going to happen…. I am going to have to choose wisely. It is the same concept as what to spend my time on. What shall I spend my reading time on? Well, these are some of the books that have made it onto my list…
Lethal White – Robert Galbraith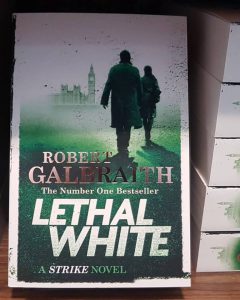 The fourth in the series and I am itching, palms and fingers, to read this book. But because my dad has been buying me this series, this WILL be a Christmas gift. Which means I need to exercise patience until then. I thoroughly enjoy these books, I love JK Rowling and I shall be reading this on Christmas Day.
The Enumerations – Marie Fisher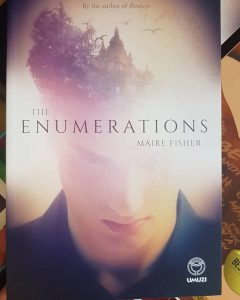 I discovered Birdseye about a year or so ago which was her first novel, and I loved her writing. Poetic, beautiful, intriguing and thoroughly unputdownable. If her first novel is anything to go by, I cannot wait to read this.
Moon Sister – Lucinda Riley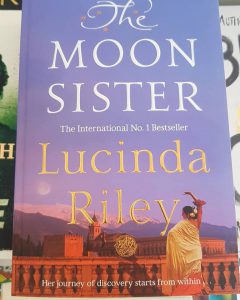 I really enjoy her books, and had discovered her before the Seven Sisters was popular. Then this series hit, and similar to the Galbraith books, waiting in anticipation and knowledge (generally) of a book a year, well, how delightful?! I do prefer the smaller printed books so this will most likely only be read in the New Year sometime but Im completely ok with that….
Wundersmith – Jessica Townsend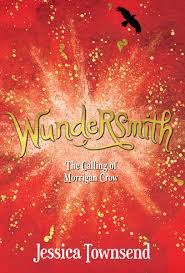 I read Nevermoor last year when my daughter received a copy for Christmas. We are both now waiting eagerly for the second in this delightful magical tale of Morrigan Crow. I have attached the Amazon link for this if you fancy reading the first couple of pages… (it's a pleasure)
But They Look So Happy – Xanti Bootcov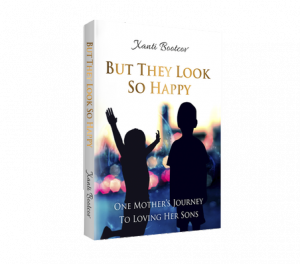 I belong to a group of writers online through my writing course with Joanne Fedler so I had inside info that this book was going to be released. It is a debut memoir about adoption and after hearing the blurb on the back cover (which initiated leaky seams) I am definitely putting this on my wishlist for when it is available in SA.
That's 5. And there are whole lot more. But for now, these are my TOP 5. I will be waiting in anticipation to read them and exercising patience until then.
What is on your list? Anything I need to be aware of? Do tell in the comments and let us know….
Oh, and does anyone know of a Secret Santa this year?
---