I participated in the Secret Santa Book Swap hosted by The Broke and The Bookish last year and my gift arrived all the way from Germany at the end of January.
I know it is a bit late to be posting this but I wanted to share my gift and say thank you! It was a lovely bookish gift and I was quite spoilt, which I have to say, I really never mind…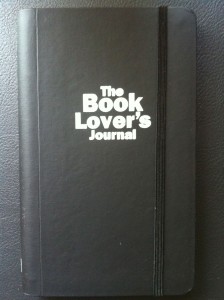 The Book Lovers Journal. I love this! It has pages for all the fabulous books I read, and pages for what I would like to read!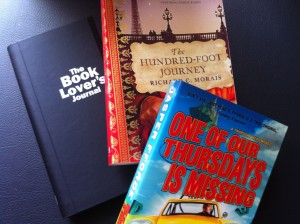 One of our Thursdays is missing – Jasper Fforde and The 100 Foot Journey – Richard C Morais ( which sounds like a fabulous read!)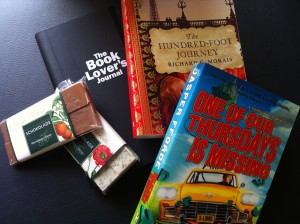 And two delicious chocolate bars.
Thank you so much to my Secret Santa – Marny from bookshistoryandtravel.blogspot.de it was a lovely surprise!