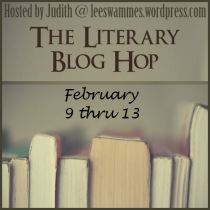 Yes, it is that time of year again! Blog hop hosted by Judith at Leeswammes.
So, this time I thought I would do it slightly differently and give away a choice of two South African books. They are two vastly different genre's but both are extremely good,and the authors are deserving of a give away, well, I thought so! Edited to add: I also thought that I should give away one of my favourite books of 2013 ( I know we are only into the second month of this year…) but I truly loved it and for the non South African blog hoppers, just in case, they are daunted by only SA authors…;-)
My choices are:
Spud – John van der Ruit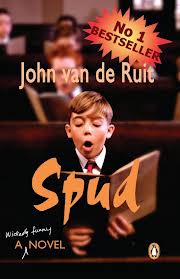 It's South Africa, 1990. The country still squirms under the iron fist of apartheid. Two major events are about to happen: The release of Nelson Mandela, and more importantly, it's Spud Milton's first year at an elite boys only private boarding school. Cursed with parents from well beyond the lunatic fringe, a senile granny, and a dormitory full of strange characters, Spud has to forge a new life for himself in this foreign and sometimes hostile environment. Surrounded by names such as Gecko, Rambo, Rain Man and Mad Dog, Spud takes his first tentative steps along the path towards manhood. (The path, it seems, could be a rather long road.) Armed with only his wits and his diary, Spud takes us from illegal nightswimming to the cricket field, from ghostbusting to teacher baiting. He also invites us into the mind of a boy struggling to come to terms with a strange new world; a boy whose eyes are being opened to love, friendship and complete insanity.
13 Hours – Deon Meyer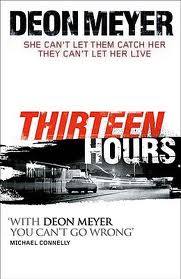 Now they are chasing Rachel Anderson through the streets of Cape Town. The young tourist doesn't dare trust anyone – except her father, back home in America. When he puts pressure on the politicians, they know that to protect their country's image, they must find Rachel's hiding place before the killers.So Benny Griessel – detective, maverick and father of teenagers himself – has just 13 hours to crack open a conspiracy which threatens the whole country.
The official Deon Meyer website
The 100 year old man who climbed out of the window and dissapeared – Jonas Jonasson ( I actually won this book on the last blog hop!)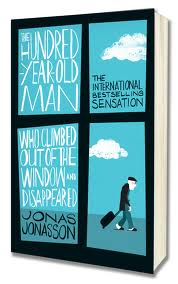 On his one-hundredth birthday Allan Karlsson makes his escape from the old people's home and embarks on an unlikely and momentous adventure. The international bestselling phenomenon by Swedish sensation Jonas Jonasson.
What you need to do in order to win your choice of either of these two books, sent you to you via The Book Depository (please check that they deliver to your country) is:
* Because it is the month of love and I am feeling the love, I would like to know one romantic/love filled gesture that you have done in your lifetime and leave me a comment telling me  together with your email address and which book you would like to win.
*Tweet me  
*Like us on FB ( if you haven't already!)
Please ensure you leave your email address as if you don't your comment will automatically be disqualified.
Winners will be notified on Valentine's Day!
Check out the rest of the list of blog hoppers ( there are about 40 of us, and that means a a 40 in one chance of winning something if you enter every one…) and Have Fun!
Linky List: