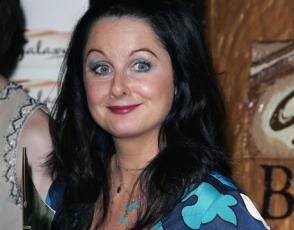 Those of you who know me (IRL) will know that Marian Keyes is, without a doubt, my all-time favourite/go to/best  author.
Now many of you reading this will poo poo this statement – after all, how can The Queen of Chick-Lit qualify as best author?  Because, although she writes chick-lit, she delves into subjects that many of us have never had any experience with.  Drug addiction, divorce, depression, emigration and losing a loved one to name but a few.  She handles these topics with such tenderness and insight, yet at the same time will never fail in bringing a good old chuckle, never mind smile to oneself, when you identify with her writing.
So today, when I heard the news, I was so immediately saddened.  Apparently Marian is suffering from severe depression, and at this stage just does not see the light at the end of the tunnel.  She has sprialled so low that she has no will to do anything.
If you've ever suffered, even mildly, from depression, you will have an acute understanding of what she is going through.  To be where she is now is a place I would not want my enemy to be.
Pop over to her website to read her newsletter to her readers.
And perhaps leave a word or two of upliftment for her.