I was perusing FB one evening and came across a post where they said that the third book in the All Souls Trilogy by Deborah Harkness will be released in a couple of months!
The Book of Life – Deborah Harkness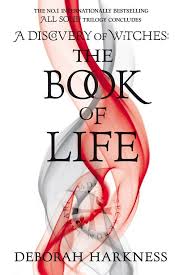 I discovered The Discovery of Witches a while ago but only read it when  a friend of mine recommended it. And I loved it! Witches, vampires, historical, romance, adventure, mystery, this book pretty much has everything when looking for something to read. The second in the trilogy is Shadow of Night where the story follows Mathew and Diane on their time travels to try and find Ashmole 782 and its missing pages. The Book of Life carries on where they ended back in 'real time'.
Publication date is the 15th July 2014
where it will be available in the US and UK but will also be available as an ebook! Yippee! Im going to get it for my ereader!
You can check out her website here with all the details and excerpts of the books.
Edited to add:
City of Heavenly Fire – Cassandra Clare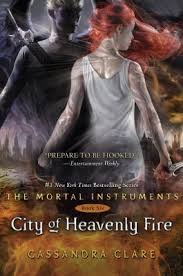 The final book in The Mortal Instruments series! I am not sure about you, but I really enjoyed her books. It will be great to finally have a conclusion in this series as I did think that the last book was rather longwinded But I still read it and though it wasn't as awesome as the first one, it had to be read;-)
I will definitely be reading this, I may not be buying it but it will be read.
What did you think of the series? If you haven't read it,  will you be tempted to? I also really really like the Infernal Devices series…. And did I mention that a movie was made of the first Mortal Instruments book, City of Bones? Which I thoroughly enjoyed and actually followed the book, it was one of the rare book to movies movies that didn't disappoint me!
Expected publication date: 27th May 2014 (yip, closer that we thought!)
---