Remember Fifty Shades of Grey? The book classified as 'mommy porn', well, Sex, Lies DECLASSIFIED was definitely reminiscent of the latter.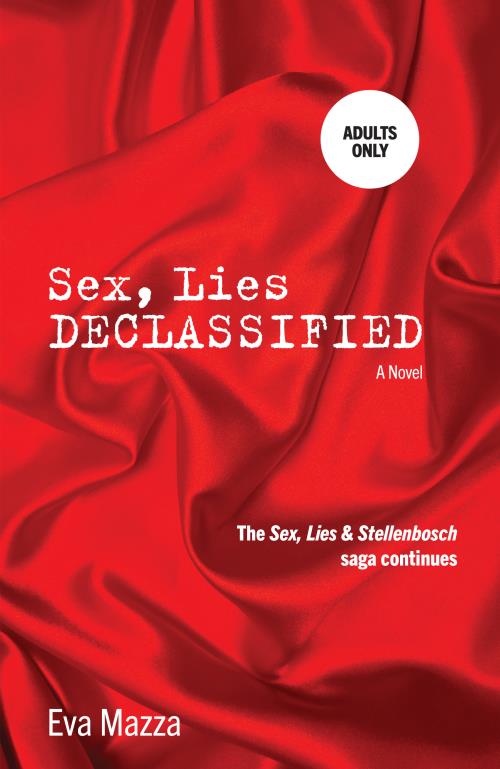 Thankfully, this one had more redeeming qualities such as an intriguing story line, set in our very own city of Cape Town and based in Stellenbosch.  The book follows the lives of the Winelands Elite, in particular Jen, wife of renowned wine farmer and businessman John Pearce and continues where the first one finished. Both books are written as fiction to protect the innocent but shows the underbelly of the prominent Stellenbosch community, and boy does it show you. It's fascinating, and to think its based on truth…
If you haven't already, you'll want to read Sex, Lies &  Stellenbosch first, as the story follows on in Declassified. I was highly disappointed when the second ended on a cliffhanger, I was NOT expecting that. So, now I wait, because I REALLY need to know what happens next. Both of these books were enjoyable but be warned because this is definitely an 'adults only' book as the sex scenes are a plenty. I did find it a little over the top, and honestly questioned if these people really have as much sex as was portrayed on every few pages…. or if the author just really wanted to write in as many sex scenes as she could. Not that it matters either way, but there is a reason why 'Sex' is the first word in both titles of these books…;-)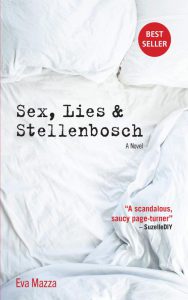 Eva Mazza's writing is direct, and to the point.  She tells it like she sees it. It is a writing style that is not for everyone but if you are looking for a sexy, fast paced and scandalous novel about a jet setting community with no holds barred, this is the one for you. Be warned though, there are a couple of scenes in SLD, that are a little harrowing. The vividity of the scene does make it a little horrifying to read, but this just shows us again, that Mazza is a strong voice, and not afraid to use it. No tiptoeing around a subject in this one.
Thank you to Nb Publishers for a review copy of this e-book. I read it about mid way through quarantine. It helped to get my reading mojo back after the initial distraction of lockdown and the new normal that our lives have had to adjust to. It is enjoyable, entertaining, with the right amount of intrigue, and a touch of incredulity… Go on, I dare you.
Sex, Lies Declassified will be available at all good bookstores and online from 18 May 2020. Most bookstores offer delivery options now too, so if you're itching to get your paws on a copy, you are advised to call ahead, or place your orders now in preparation. And once you have read it, let us know what you thought of it.
---