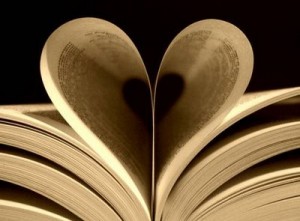 Valentines Day has come and gone, I hope that those of you who celebrate it were spoilt to your hearts content. And for those of you who don't, I hope you felt the love anyway.
As for me, I am  not a great fan of Valentines Day, it seems a bit silly to only celebrate love on one day of the year, when there are 365 days in a year to celebrate it. But saying that, I am not averse to receiving gifts, at any time of the year, never mind on only one day of the year!
So, for Valentines Day, I bought myself a book and The Man bought me chocolate – Lindt pistachio and the book I indulged in was 'Shades of Grey' by Jasper Fforde. I couldn't bear the thought of waiting until my birthday, I mean that is still a whole week away!
But, that is not the point of this post, the point is that, because I dont normally celebrate V day, I decided this year, to give away one book to a lucky commenter on the 'Feel the love, but do it anyway' post. I so wanted to fulfill all of your imaginary book wishes but alas only one could be fulfilled and that lucky person, chosen via random.org  is Paige from a million miles from normal with her book wish of 'The Elegance of the hedgehog' – Muriel Barbery.
Yes, a book from us  to you, free, gratis and the only thing that we ask of you in return, is to write a book review for The Book Club Blog.
We hope you enjoy the book, Paige and even though its a couple of days late, Happy Valentines Day!
---
8 Responses to "Feel the love and do it anyway part two"