I am not sure how many of you that read this blog have toddler's but I wanted to do a post on some of the books out there that are particularly 'toddler catching'.
This first one, which is a recently acquired book from our local library and so far, has been a hit and a half.My daughter requests it to be read at every sleep time.
Bumbletum – Steve Smallman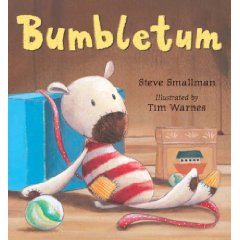 Bumbletum is a new toy in the bedroom. All of the other toys wonder what kind of toy Bumbletum is. The toys show Bumbletum what they can do: Milly Mouse squeaks, Teddy Bear growls and Boomer Kangaroo bounces. But what can Bumbletum do? When Milly Mouse trips and falls, it's Bumbletum to the rescue with a comforting hug and Bumbletum realizes that he can do the most wonderful thing of all!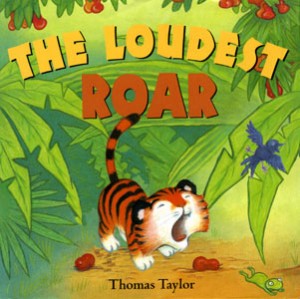 The Loudest Roar – Thomas Taylor
Clovis is a very noisy little tiger. He knows he has the loudest roar in the whole jungle. He's good at roaring, but he's very good at hiding – and that's when the trouble begins.
This is a great book to do really loud roars with!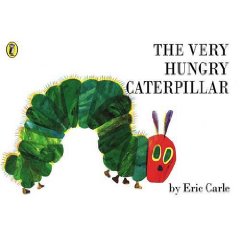 The Very Hungry Caterpillar – Eric Carle
A much-loved classic, The Very Hungry Caterpillar has won over millions of readers with its vivid and colourful collage illustrations and its deceptively simply, hopeful story. With its die-cut pages and finger-sized holes to explore, this is a richly satisfying book for children.
(My favourite about this is that Bean calls is 'the hunky pilla'.)
Those are just a few of the favourite's in my daughter's library at present. If any of you have some recommendations, please feel free to let me know. I am just as interested in gathering books for her as I am for me!
---
5 Responses to "Books for curious toddlers"