So, a little birdy told me about a new South African author who resides in Pretoria and has just recently published his first book. Yep, you guessed it, its called The Manservant Mysteries and it is written by Lee Herrmann. I was lucky enough to receive a book sent to me kindly from his publisher and I have just finished reading it and now, I get to tell you all about it:-)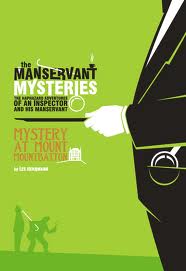 Inspector Beauregard Pilkington is a retired Scotland yard detective. He and his loyal manservant Marmaduke are invited for a weekend away at an old friend's summer retreat and while there, is called apon to solve a murder. This book is humerous and engaging. It is a short and easy read and  as the back cover says: 'And absurdly funny mystery that involves a detective. His Manservant . And an African Nile parrot'.
And a little about the author…
Lee Herrmann was born and raised in South Africa. He has been heavily influenced by comic books, movies, television and popular culture over the years and finally decided to make his ideas a reality with this book. He originally conceived the characters as a radio serial titled Murder in the Morning at the University of Pretoria while working on the breakfast show at the campus radio station TuksFM (2001-2003). The adventures were wildly popular and Lee knew he would make use of them again someday. He has a varied writing background and has experience in copywriting, writing for web, radio and magazines. Hopefully this is the start of many more adventures to come. And yes, hopefully it is just the start as I really enjoyed his first one!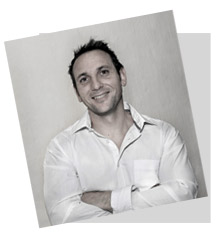 Lee lives in Pretoria with his wife Dina and son, Max and can be found going to the movies every Saturday night with his friend Steve-Dave.
And just to end off this Fabulous Saturday, I have one copy of The Manservant Mysteries to give away. Yes, to you, my loyal readers all you need to do is leave a comment in the comments section telling me when you had to be detective like… in any way shape or form. From sneaking out when you were a teenager to solving the mystery of who ate the last chocolate biscuit which you were certain was left in the biscuit tin…I will get a third party to read through them and the most absurdly funny comment will win! Winner will be announced on Saturday 17th June.
This offer is unfortunately not international, keeping it within South Africa! Good luck and happy commenting!
The Manservant Mysteries Give Away!

,
---
3 Responses to "The Manservant Mysteries Give Away!"