Review sent in by Sasha Wyatt-Minter. Thank you so much, and I, for one, will definitely read this novel.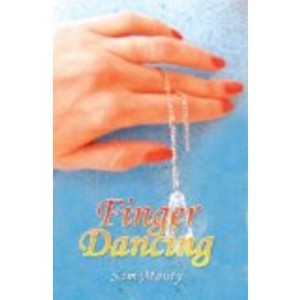 Available through Kalahari.net for R142
Sam Manty's debut novel Finger Dancing explores mother-daughter relationships, sex in the city and following your dreams – all set in gorgeous Cape Town. Finger Dancing is a slice of life story about a Jewish family in Sea Point Roxi, like many young South African women, is trying to find a job that fuels her passions and makes her happy (and satisfies her mother Rosa at the same time).
Rosa, like many moms of daughters approaching 30, also stresses about Roxi's single status, her bohemian lifestyle and everything else that ambitious Jewish mamas fret about. Roxi does meet a gorgeous man and thinks she's finally found a job that she's good at – and loves to do. But will this be enough for Mama Rosa and is Gary her soulmate after all?
It takes a wise and beautiful soul (Granny Bella) to teach Roxi that she needs to look within herself and follow her heart – and not the dreams and plans that others have for her life.
Attention to detail is what makes Finger Dancing so real Tiny details made the characters in the novel real: Roxi pulling her stretched elastic band to free her hair in the bathroom of the restaurant before she meets her lover, is a small detail, but shows the author's efforts to make her character a real, live person. Roxi is vulnerable, and sensitive to her mother's demands, but like many young women in complex mother-daughter relationships, loves her mother deeply and has a huge respect for the sacrifices Rosa's made for Roxi and her brother.
Finger Dancing is about the strength of family ties and following dreams This is a beautifully written novel about family love, and the need to love unconditionally and non-judgementally and finding the courage within to follow your dreams to find your true passion in life.
I loved Finger Dancing and read the book in one day, because I HAD to find out if Roxi's story had a happy ending. Sam Manty has proved to be a very talented novelist and I'm waiting in anticipation for the next one.
About the author Sam Manty is an established poet with published work in several poetry anthologies, journals and poetry websites. Her blogsite, "not another blogging poet" can be viewed at http://sammanty-poet.blogspot.com. This is her first novel. Order your copy of Finger Dancing here Publisher: Austin & Macauley Publishers
Has any one else read this book?
Review- Finger Dancing by Sam Manty

,
---