I have been a bad blogger.
January was my last post. In two and a half months that would be a year since I last posted. Does that mean I haven't been reading? Definitely not. I have read many books. Some were great, some blah, two handfuls were excellent but most of the books I have read this year, have been a three star read. Saying that, my mind has been terribly distracted, so maybe its not them, it's me;-) I'll document my excellent book list at the end of this post. You can let me know if you agree, or not.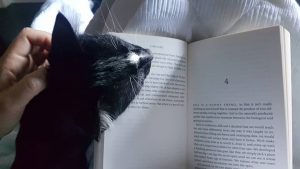 I may not have been blogging, but I have been more active on Instagram, or more precisely, Bookstagram. Not heard of it? It's the place to go for photographs of elegantly placed books, cats,  books and cats, cats and books, books and more books. It's a fun place to be, you meet bookish peeps, exchange bookish information,  discover fandoms you're not really interested in,  find local stationery suppliers, and sometimes, you even get to talk books to those who chat on insta. It happens…;-) But the best thing I discovered this year was the SA Bookswap.
What a fabulous start up by Tams from @Bibliobookwolf. Tams initiated conversation with me via Booksta inviting me to join the South African Book Swap. Which is exactly that.  Swapping books. With a stranger. Or someone you have only stalked on insta. Or, someone you actually know on insta. There is always a theme. Partners discuss the budget amongst themselves. There is always an unboxing date to ensure suitable levels of excitement, (of which there is much). Countdowns, Giveaways, Discounts from various accounts. It's all types of fun. So much so, I am putting together a box for a fellow bookstagrammers daughter, from my daughter – an avid reader and the live unboxer for me on social media.  I am currently participating in my third one, unboxing day 13th December. If you want to find me there here is my handle @thebookclubblog101.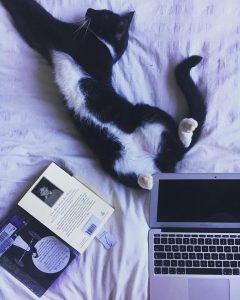 I did however discover a Secret Santa Bookswap (*squeal*) via The Secret Book Cub on facebook (just this morning), which I promptly signed up for. Yes, I have a problem. I love sending books via mail, and I adore recieving books in the mail. You could say I am slightly addicted to book swaps… you wouldn't be wrong.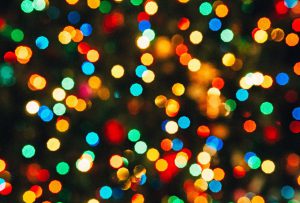 So, bookswaps aside, scroll for my five star reads of 2019 and just below that, my daughter's list of must reads.
 My five star faves of 2019 so far:
Educated – Tara Westover
On writing – Steven King
Death on the Limpopo – Sally Andrew
Us against You – Fredrik Backman
Plus one – Vanessa Raphaely
The Enumerations – Marie Fisher
Ready Player One – Ernest Cline
Heartless – Marissa Meyer
Lab Girl – Hope Jahren
My daughter's five star reads:
Harry Potter  – All of them – JK Rowling
Heroes of Olympus, Magnus Chase and Percy Jackson – Rick Riordan
A Place called Perfect and  The Trouble with Perfect – Helena Duggan
Holes – Louis Sachar
The Magic Misfits – Neil Patrick Harris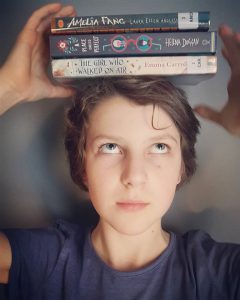 What were your top faves this year?
---
One Response to "Books, Bookstagram and Bookswaps"